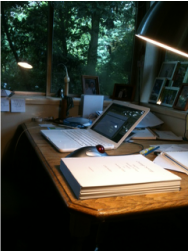 ...In the past few weeks you might have been right!
Many of the lessons and classes and workshops that I have taught have been in my unified field of attention as I write. I am grateful for this rich playground of ideas and explorations!

...this is a brief pause in my writing as I get ready for the next edit! (If I owe you an email, you will hear from me "After July 1."