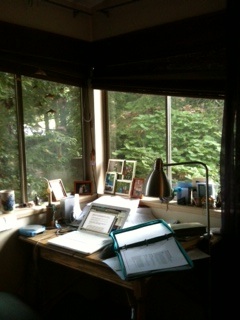 As I went to my writing nook to start edit my several -inch thick manuscript to ready it to send it to my publisher, I had a split second of "oh my! I have never edited anything this large" and then laughed because I instantly converted it to - thank goodness I know the Alexander Technique because I know how to whole-self move step-by-step through a process.

Which seemed both apt and a bit "duh!" since the book is about the Alexander Technique.

and yes, I am very grateful to have this process handy whenever I need it.